Group Fitness

Group Exercise
If you love music, exercising with others and having a great time while you blast calories then our group exercise classes are for you!

We have both Dryland and Aquatic Fitness classes which include - Stretch and Flexibility, Smooth Movers and Boot Camp to name a few.

Or for an Aquatic exercise class, we have Aqua Aerobics and Aqua Zumba - there is absolutely something for everybody.
Features
Aqua Aerobics

Aqua Zumba

Stretch and Flexibility

Boot Camp

Smooth Movers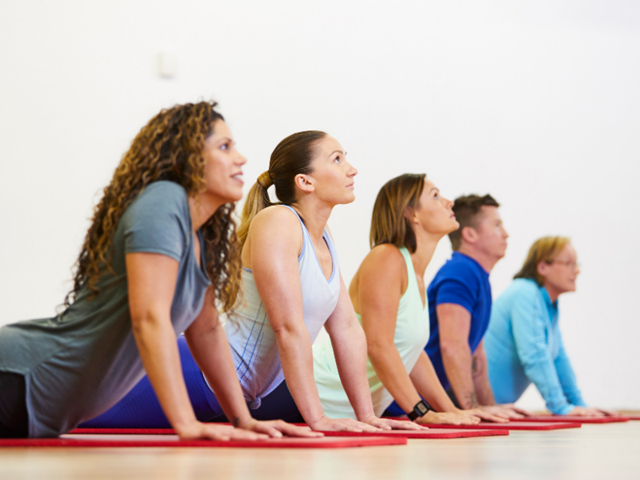 Join Our Group Exercise Classes
For more information on our group exercise classes please click below to view our class timetable.
Professional Group Fitness Instructors 
Our group fitness professionals provide quality instructing to motivate you to work out to the best of your ability. With a wealth of knowledge and experience our group fitness instructors are sure to inspire you to achieve your fitness goals.
A Variety of Group Workout Classes
In order to cater to a wide variety of members and non-members alike we offer a plethora of exercise classes. Including all different styles of training, ensuring there is something for everyone to enjoy.
Whether you are looking to attend our group fitness classes or wanting to supplement your gym program. We have classes ranging from strength-based through to wellness training aimed at training your mind as well as the body.